Horsham Agricultural Society Executive Committee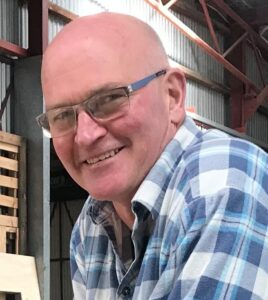 Our President is local shearer Daryl Wallace, who has singlehandedly built a new shearing stage with funds received from the State Government's Ag Societies Grant, spending hundreds of hours designing and building it from scratch.  His passion is the shearing competition at the Horsham Show but his engineering skills are second to none.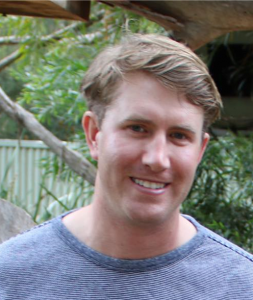 Our Vice President is local young farmer Mathew Hill of 'Aurora Park & Burrandool Studs' located at St Helens Plains.  Matt is a Hampshire Down stud sheep breeder, meat sheep judge and well known exhibitor with his  sheep winning numerous awards at the Royal Melbourne and Sydney Shows.  As our chief sheep steward for 5 years, Mathew brings a wealth of showing experience to the table and his role of councillor with the Horsham Ag Society since 2013 sees his governance skills being put to good use.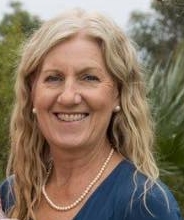 Our other Vice President is Cindy Francis, while relatively new to our council, she has been a longstanding member of the society.  Her expertise is in governance and her passion for ag shows over the years has been as an award winning competitor in the horse show ring, ringmaster and horse show judge.  Cindy is an art teacher and encourages her students to enter our show competitions.  The Francis family, farmers from Lower Norton, have been associated with the Horsham Show for many years.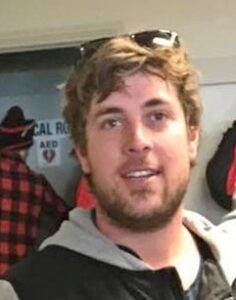 Dalton Cross serves the Executive Committee as the immediate past president.  Dalton's involvement at the Horsham Show has been through coordinating the animal nursery from the tender age of 14.  He also supports the poultry section and working dog trials.  An exotic stud sheep breeder, Dalton looks forward to lending his expertise in extending our sheep section at the Horsham Show to include these breed classes in the future.  As a qualified builder, we appreciate his skills in maintaining buildings which cannot be included in our Work for the Dole program.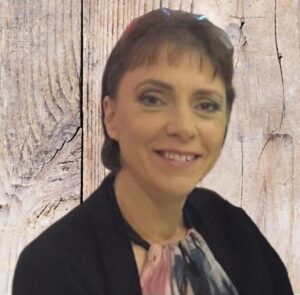 Jenny Maroske is Horsham Ag Society's Treasurer.  She has been with us since 2016.  Jenny is a finance administrator for several organisations and manages her own bookkeeping business which supports several small businesses.  Her late father-in-law Ian O. Maroske wrote the book, A History of the Horsham Agricultural Society which was published in 1978 for the 125th Grand Annual Horsham Agricultural Show.  Copies are available from the office if you're interested.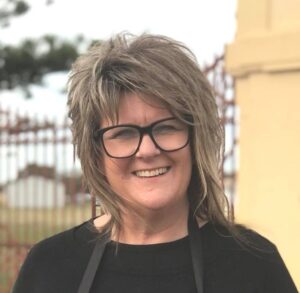 Andrea Cross has been the Secretary since 2015 and has a background in events management and social media marketing.  She is passionate about providing quality events for the community, looking after sponsors and members, ensuring they get the best value for their investment.  Raised on a mixed farm at Vectis, Andrea's family have been involved in the Horsham Show for three generations.
HORSHAM AGRICULTURAL SOCIETY COUNCILLORS AS OF 1 JULY, 2022
ACTIVE COUNCILLORS: Ron Bennett, Barry Gross, Peter Velthuis, Peter Jackman, Ron Tickner, John Barr, Max Johns, Andy Rudolph, Brian Kuchel, Dalton Cross, Daryl Wallace, Debbie Carman, Emily Friedrichsen, Ian Walter, Jill Sinclair, John Barber, John Barr, Jenny Maroske, Leigh McGennisken, Lynda Jorgenson, Mathew Hill, Cindy Francis, Donna White, Tracy Matthews, Fiona Tracey and Michael Benbow.
LIFE MEMBERS: Fred Blake, John Russell, Ron Bennett, Bob Wirth, Lorraine Baudinette, Barry Gross, Robert Jackman, Jill Sinclair, Peter Velthuis, Peter Jackman, Ron Tickner, John Barr, Max Johns and Andy Rudolph.
HONORARY COUNCILORS: Andy Rudolph, Barry Gross, Bob Jackman, Peter Velthuis, John Brack, Keith Jenkinson, Ian Wilson, Max Johns, Ron Tickner and Tom Blair.
HORSHAM AG SOCIETY ANNUAL REPORT 2021/2022
HORSHAM AG SOCIETY ANNUAL REPORT 2020/21